Petra Laszlo certainly has a knack for public relations.
This is Petra Laszlo, you may recall.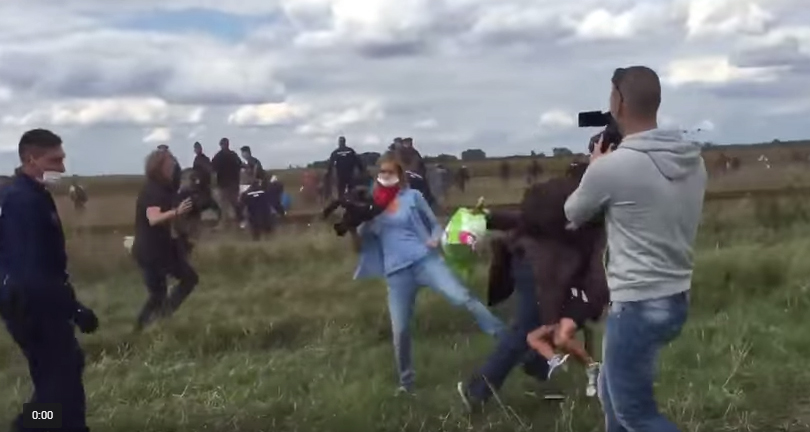 That's her tripping refugees while filming them escaping from custody in Hungary last month.
She got fired for that but now she's ready to work on her image by… suing Facebook and the person she tripped, NPR reports.
There are two different suits planned. First, she wants Facebook to shut down threatening pages like this one.
But a Russian news service reports she also wants to sue Osama Abdul Mohsen, the man she tripped who, as we pointed out a few weeks ago, ended up in a pretty good spot. He's settled in Spain where he's a soccer coach.
Izvestia, the news organization that interviewed Laszlo, wrote in its story that Mohsen is a member of al Qaeda, but it doesn't say why Laszlo would sue him other than to include her claim that her husband wants to sue "as a matter of honor."
So where does the allegation come from? The Syrian Kurdish Democratic Union Party (PYD) which issued a statement last month claiming he's guilty of crimes against Kurds.
Coincidentally, it's a post on Facebook that fueled the assertion, which was been debunked last month by the New York Times.
(h/t: Paul Tosto)