In the wake of that flap over the refusal of a Fargo high school principal to allow a yearbook photo showing a student carrying a gun under the American flag, another high school has a similar controversy brewing.
In Foxboro, Mass., a school has banned this photo. What's wrong with it? She's obviously patriotic. She has a flag in her photo.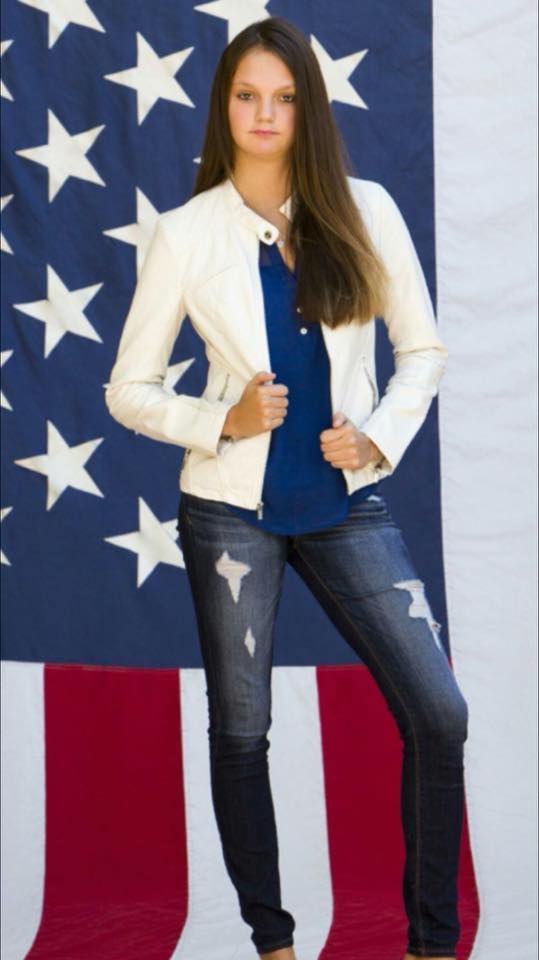 As you might expect, Lisa Truax's photo is racing around the Internet as an example, like the one in Fargo, of how patriotism is out of favor, especially with the principals in America's schools.
"Her intention with this photo was to say she's proud to be an American, that in the midst of all the loss from shootings and war and all the other horrid things going on, to stand with a back drop , of the American flag and stand tall and proud," a family friend who posted the photo on Facebook said.
Look closer. She's standing on the flag.
"We do not view standing on the U.S. flag as respectful or appropriate," Principal Diana M. Myers-Pachla said in a statement. "We take respect for the United States flag very seriously, as it is the most important symbolic representation of our national pride."
The photo was to be used as part of a paid notice in the yearbook.
The yearbook adviser said he'd consider a cropped version of the photo but a local veterans group said it considered the photo "inappropriate."