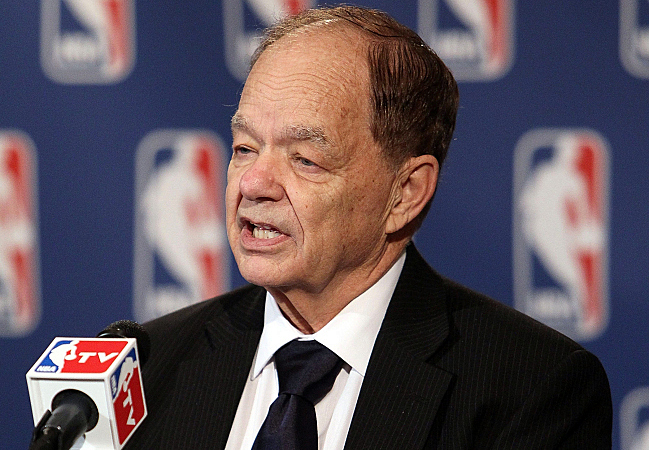 Minnesota Timberwolves owner Glen Taylor has tried a few times to unload the team he saved from moving to New Orleans once, and the latest attempt appears to be fizzling.
ESPN reported Sunday afternoon that the likely next owner of the team may not be able to buy into the Twolves because he isn't able to sell his share of another NBA team.
Steve Kaplan, a California venture capitalist, was to buy a minority interest in the Timberwolves, a pathway to becoming full owner when Taylor was interested in leaving the team altogether. But he and the majority owner of the Memphis Grizzlies have been unable to reach a deal on the value of his shares, ESPN said.
Kaplan had been making plans to become involved with the Wolves and consult on front-office, coaching and roster moves, sources said. He was expected to spend time traveling with the team to get to know the players during the season. Those plans have been scrapped, and inside the Wolves there is a growing assumption that Taylor will remain as primary decision-maker for the near term. This has been received as good news by incumbent general manager Milt Newton and interim coach Sam Mitchell, sources say.

Taylor has put the Wolves up for sale in the past only to change his mind later. Amid the Grizzlies' drama and the Wolves' collection of young talent, Taylor has slowed the sale process and is now reconsidering whether he wants to sell at all, two sources close to the owner say.
Whether this is good news for Timberwolves fans — few as they are — depends on whether they favor keeping Sam Mitchell as coach.
Taylor is giving Mitchell a full year to prove he can coach the team. Puzzling early-season moves led to reports of dissension within the team. Though still one of the worst teams in the NBA — again — the team has been playing better lately under Mitchell, culminating with Friday night's last-second win against one of the better teams in the league.