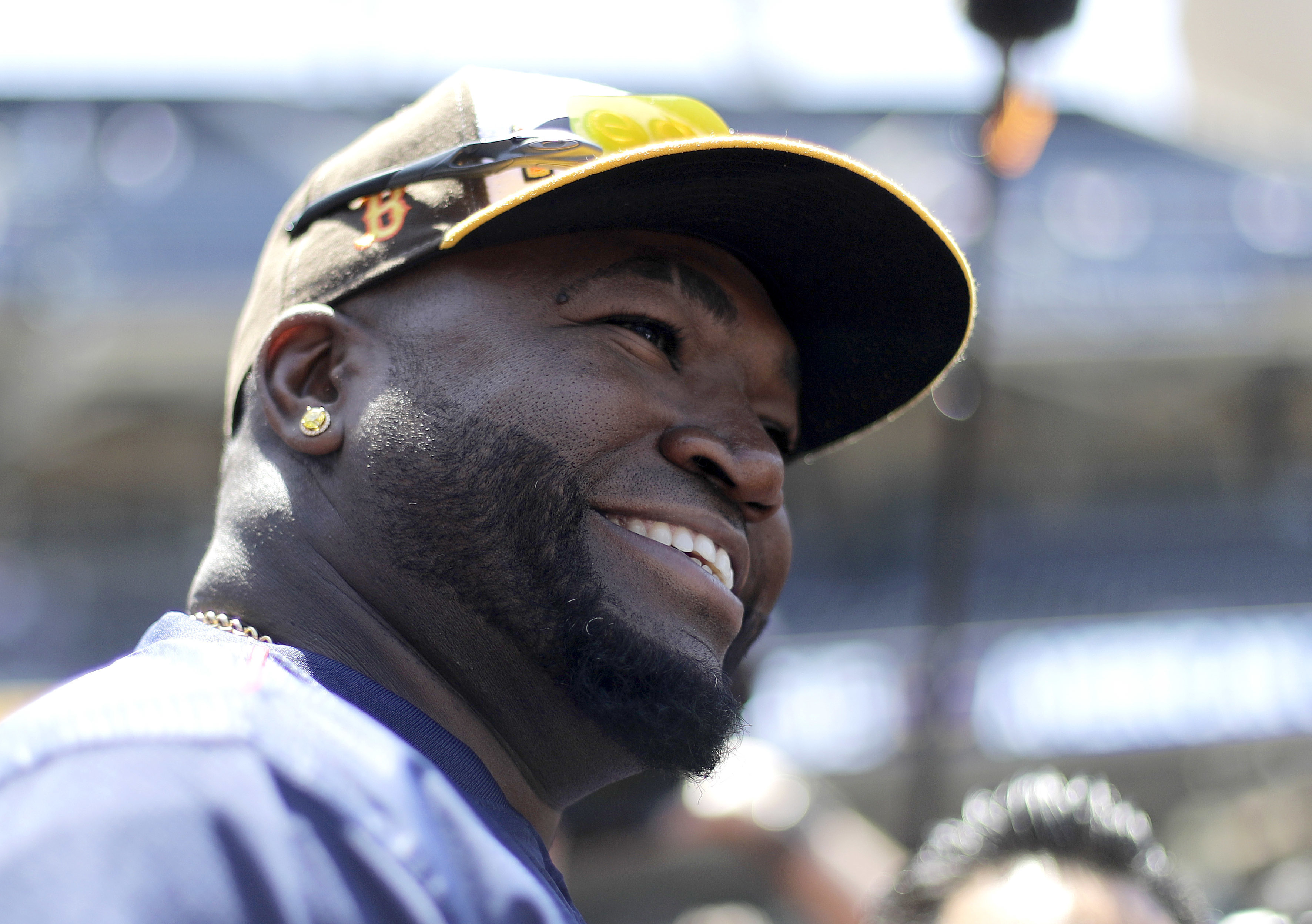 It's been well established in the words on this page in the past that letting David Ortiz escape Minnesota ranks as one of the worst things to happen in modern sports history here, a fact only ignored by the deniers on the planet.
In losing Ortiz, the Twins lost a guy who could hit. The Twin Cities and Minnesota lost someone who could have been the symbol of the region, just as he became the leader of Red Sox nation, and consoler-in-chief after the Boston Marathon bombing.
We're going to guess that Ortiz did not develop his character only after leaving Minnesota. We're going to guess that the Twins failed to recognize it, or what it could mean.
A few weeks ago, it seemed that Ortiz slighted Minnesota fans who supported the franchise when he said that Minnesota didn't even know there was a baseball team.
"I used to walk around the street and people didn't know who the hell we were. Nobody used to come to the Metrodome to watch games. Going to the Metrodome to watch a game was like sacrificing one of your kids," he said.
That didn't go over real well in the Land of 10,000 Grape Salads, so today Ortiz penned a letter to Minnesota on The Players Tribune, that tries to explain, in part, a perspective that the hometowners don't often have.
"I was still trying to learn English and understand American culture — mostly through movies, to be honest with you," he said of his introduction to the Twins when he was called to the majors.
It must be hard concentrating on hitting a baseball when you don't understand some of the things going on around you.
This week is my last series with the Twins. So I want to thank the fans in Minnesota, because they were really good to me and my wife. My career didn't work out the way I planned with the Twins, but I don't have anything but love for the people there.

What was great about Minnesota was how nice everybody was to me during my time there. If we went out to a restaurant early on, when my English pronunciation wasn't so great, everybody was super nice to me. Nobody ever made me feel like an outsider, and I'll always appreciate that.

When I had that breakfast with Torii Hunter back in the day, we were two broke-ass ballplayers with a dream. The Twins made those dreams come true, and I got to see Sammy Sosa chase after my double.

If it all ended there, I still would have been happy.

Thank you, Minnesota.
An old baseball axiom says the saddest words are "no game today.
That's wrong. The saddest words are "what might have been?"