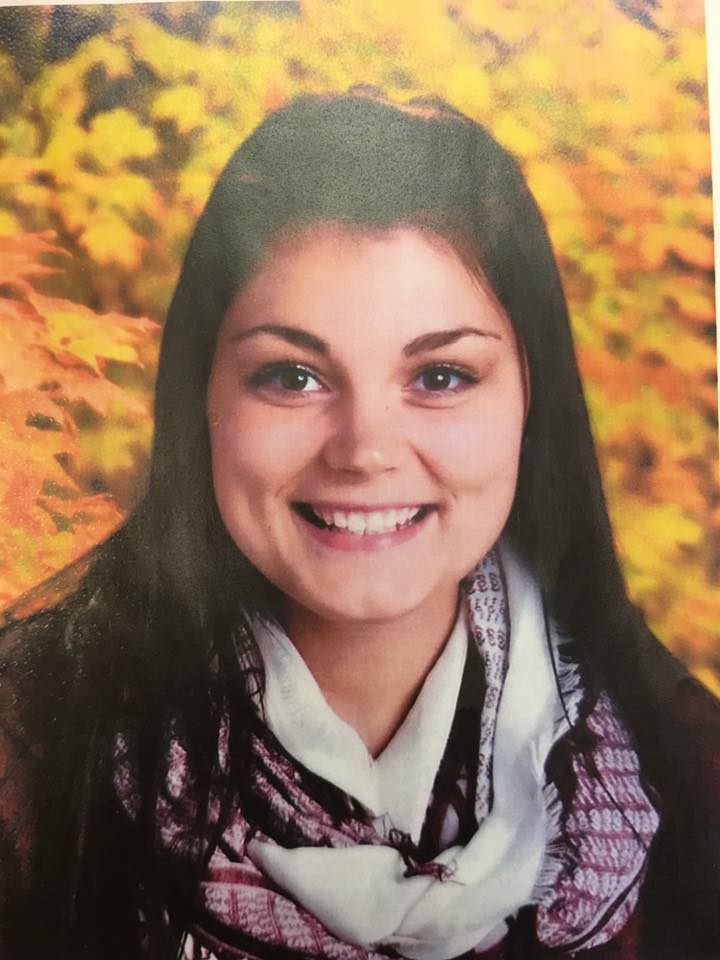 Audrey Marie Luke left her home in Montgomery, Minn., in February and hasn't been seen since.
She's 15, almost 16. It's believed she may be in Kenyon, Minn.
From the sound of things, she's a runaway. A lot of people dismiss runaway teens.
Kenyon is different because after the police department there posted the usual notice of a missing teen, the city's police chief — Lee Sjolander — posted a more personal message that has the town pleading with her to come home.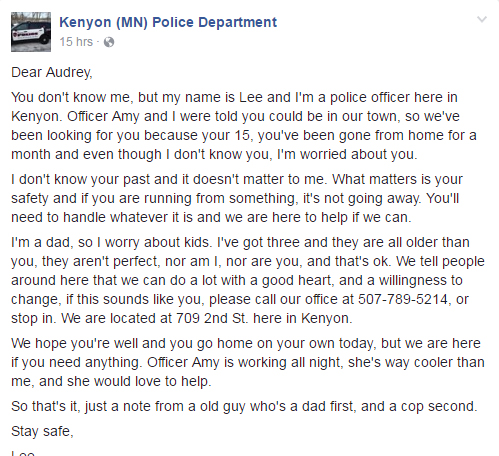 In Kenyon, Lee Sjolander regularly makes it hard for people in his town to turn away.
"I also had a crappy childhood," he told the Star Tribune. "I ran away at 13 and was raised by a foster family. I took my siblings with me and never went home again."