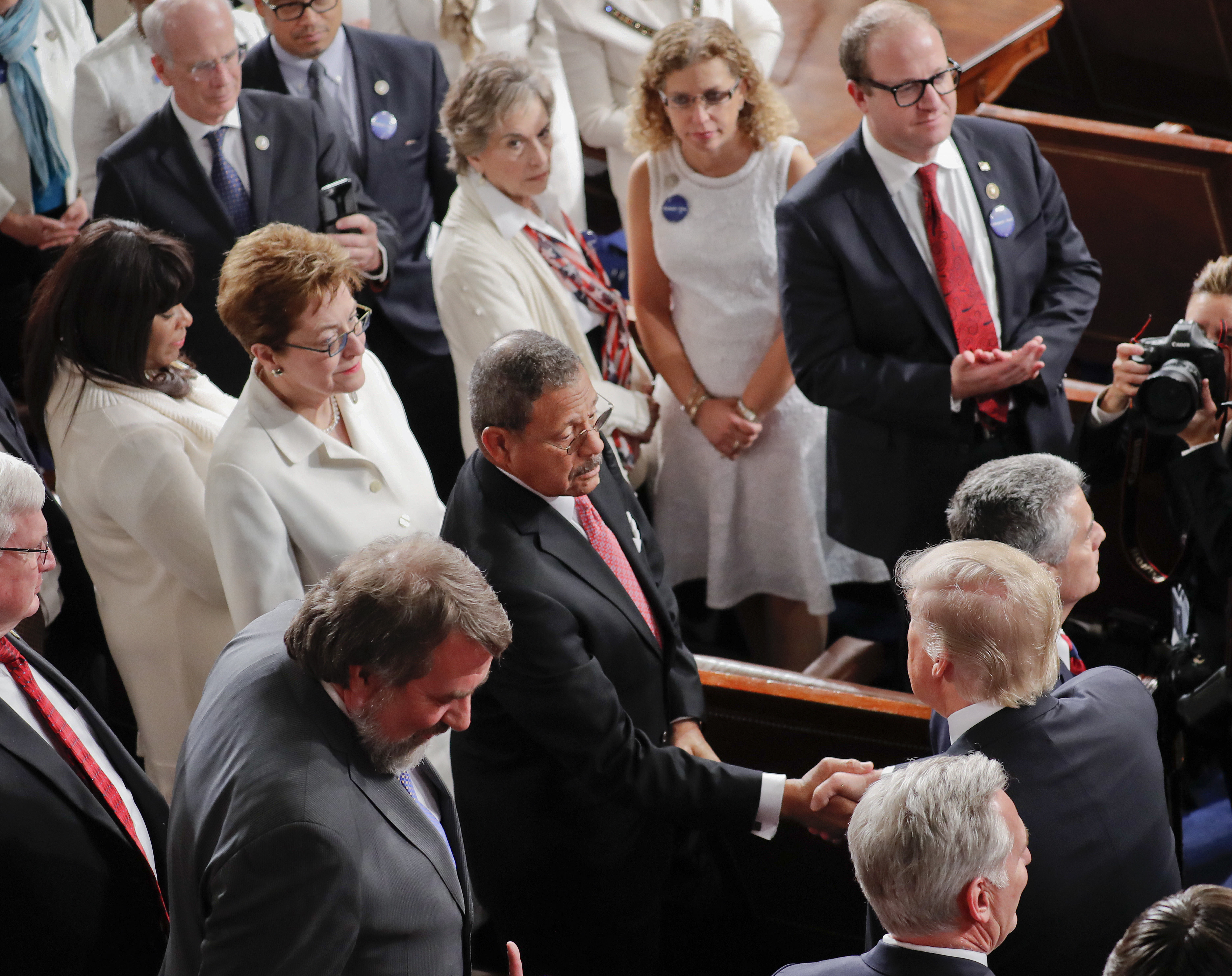 North Dakota's lone member of the U.S. House of Representatives says the women who wore white at President Trump's speech to a joint session of Congress have a disease.
Rep. Kevin Kramer made the comments during a telephone town hall, Politico reports.
"But by the way, did you notice how poorly several of them were dressed as well?" he asked while speaking about areas where bipartisan cooperation might be possible. "It is a syndrome. There is no question, there is a disease associated with the notion that a bunch of women would wear bad-looking white pantsuits in solidarity with Hillary Clinton to celebrate her loss. You cannot get that weird."
The female members of Congress sat they wore white as a silent protest against the president and support for women's rights.
"To put it on display like that at a joint session of Congress is undignified to say the least," Cramer said, according to the Fargo Forum. "It violates the common decency of the chamber."
Cramer reportedly is weighing a run for Senate against Democratic incumbent Heidi Heitkamp, who, like Minnesota's female delegates — Amy Klobuchar and Betty McCollum — chose not to wear white to the event.
Cramer told the Forum the display would not go over well with North Dakotans.
"As I tell people, I come from normalville," he said.