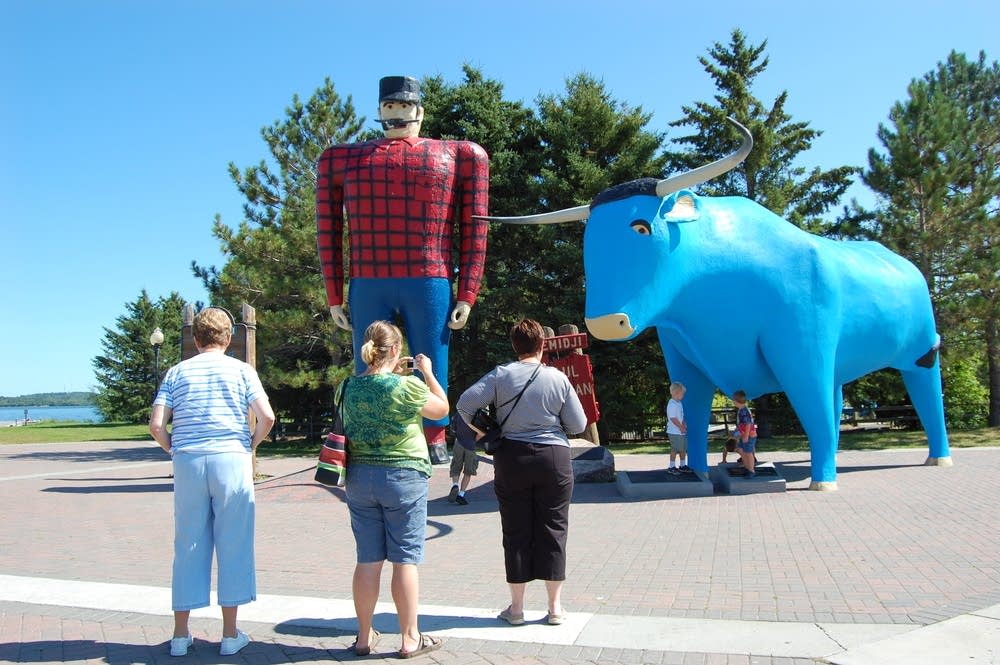 We're going to go out on a limb and predict that Bemidji will not be in Minnesota Monthly's final list of best Minnesota towns, not after a request to compete has caused a kerfuffle over whether the city is "Minnesota Nice."
It started when the magazine invited the city to compete to win editorial features and an advertising campaign on its behalf.
That sounds pretty simple. Round up the usual brochures and try to beat Minneapolis and whatever off-the-trail town the editors consider to try to punch up an otherwise yawning feature.
Visit Bemidji official Cindy Habedank suggested a collaborative submission on the part of the city's movers and shakers, which earned this response from City Manager Nate Mathews.
Thanks Cindy, I'd be glad to be a proofreader but not create text. It is borderline hilarious to think we will be attempting to publicly propose that Bemidji is a community is exhibiting MN nice in any way shape or form.

I've lived in Bemidji for two years now and when I think of Bemidji in my mind right now I think of mean and manipulative people, not MN Nice. How people act toward the city, the JPB staff and me and the Council is inexcusable, and I'm sick of the veneer around here quite frankly. I'd be glad to proof something but not write this up.
Well, now.
The Bemidji Innkeepers Association asked the Bemidji City Council to condemn Mathews' comments, the Bemidji Pioneer reports today.
Mathews apologized for his email.
I have met and worked with some of the most amazing and positive people I have ever known while working in Bemidji. So, please accept my apology for my exaggeration and know that I very much look forward to our continued collaborative efforts to promote Bemidji.
Mayor Rita Albrecht told the hospitality groups the issue is a molehill made into a mountain, the paper reports, indicating the City Council isn't going to jump into the fray any further.
"I think we all have moments where we get frustrated with people we work with or things we do and this was probably taken a little too far," Ward 1 City Council member Michael Meehlhause said. "I would say that Nate has the full confidence of the City Council and staff and we'll move past this."

Support for Mathew's work also came from Ward 5 council member Nancy Erickson at the city's Aug. 7 council meeting, about two weeks after the email conversation, where she praised his performance.

"We are so fortunate, really, to have him. He, with the greatest skill and dedication provides excellent services to this community in one of the most complex and difficult positions in the city of Bemidji," Erickson said. "He has adeptly applied all his intelligence, his energy and his talent to our community, extending his expertise far beyond the scope of his official duties and serving on many boards and committees throughout the community.

"He provides expert guidance to this council and he manages the city staff very well, exceeding our expectations," Erickson said. "We're fortunate that Nate and his family chose Bemidji as their home and the council is thankful for his excellent service."
Voting begins on Minnesota Monthly's website in 10 days.
Bemidji made the cut.