Although a top political operative in the United States calls our justice system "a joke," you couldn't tell it by Minnesota's approach to drug users.
Drug courts work by treating addiction as an illness and steering away from jail users who are willing to put in the time in a more productive way.
People like Ashly Sylvester, the first graduate of the Steele/Waseca Drug Court in southern Minnesota, or Dennis LeTourneau, a 2009 Hennepin County Drug Court graduate, who figured he'd be dead if not for the court and its workers.
You don't often see a scene like this, when Judge Larry Collins retired from the Steele/Waseca Drug Court.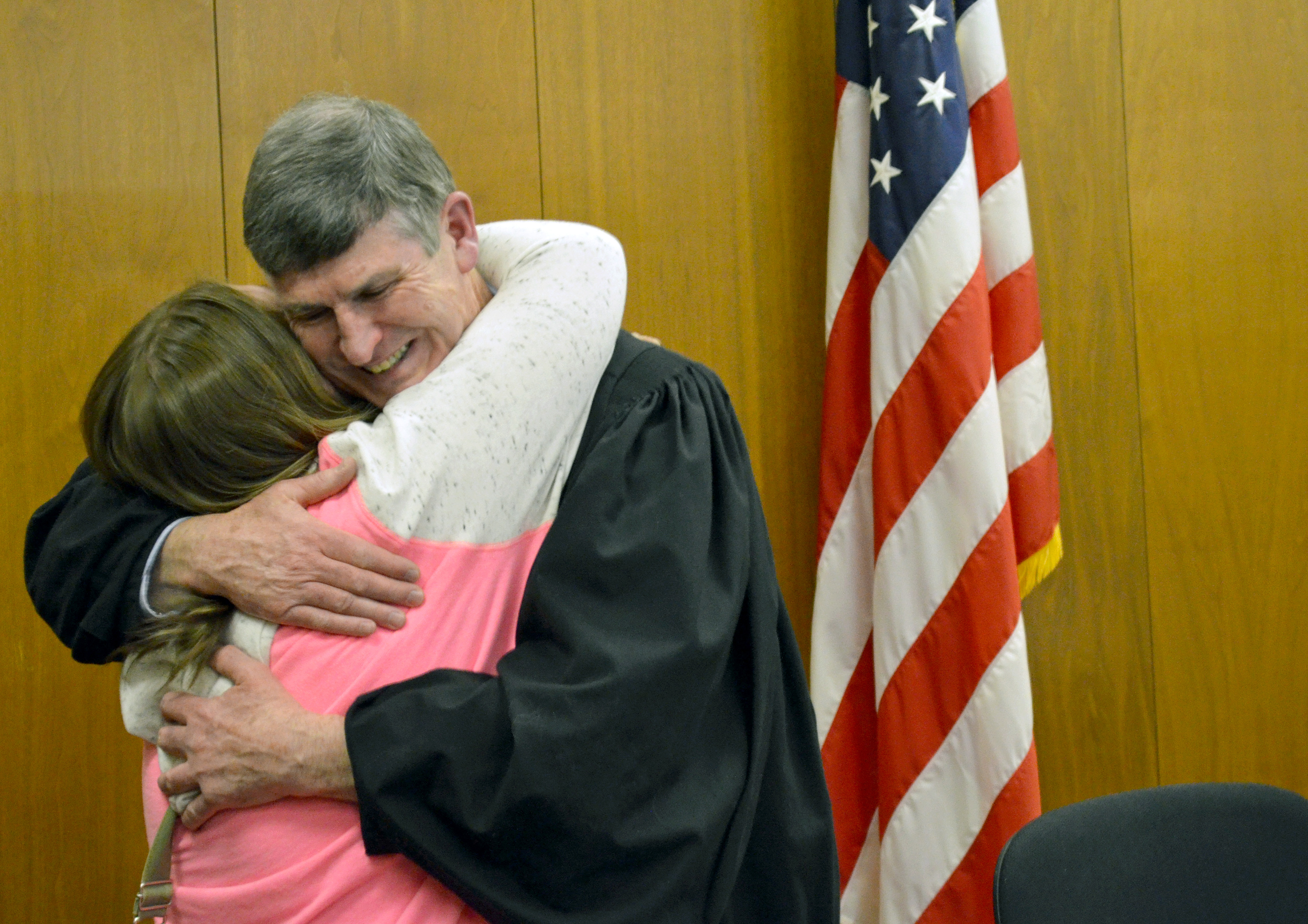 And you don't often see stories like the one KARE 11's Lindsey Seavert provides about a heroin addict who was once eight months pregnant and appeared before Scott County Judge Chris Wilton.
Wilton sent her to Scott County's then new drug court.
It took two years in an intensive program, but Jennifer Jensen appeared in court for the last time a year ago, discharged from probation, drug free. Since then, she's started a Heroin Anonymous meeting.
"If you would have told me back then when she was eight months pregnant using heroin that this is where I would be four years later, I might have put some money on it and bet against it, but she is a fighter, she is successful," Judge Wilton tells Seavert.
She also met her love, Bill, who also helps run the meeting.
They got married in September, about a month after the friend who was to be Bill's best man overdosed and died.
Judge Wilton officiated.