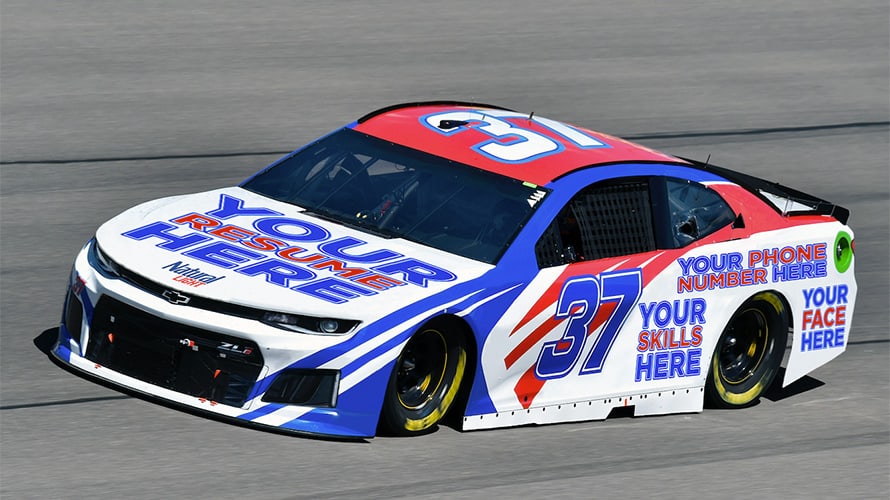 As mentioned yesterday, there are still desperate people unable to find work in an allegedly booming economy.
You'd have to be at the end of your rope to stick your resume on a race car, but that's a promotion a beer company is planning for NASCAR's South Point 400 in Las Vegas.
Natural Light will paint a person's resume on the car of driver Chris Buescher.
"Between the cutthroat job market and the crippling college debt that continues to grow in America, there's never been more pressure for our drinkers when entering the real world," Anheuser-Busch senior director of value brands Daniel Blake said in his news release.
The rest of the news release presents quite a puzzle. Employers keep complaining they can't find enough people to fill allegedly open positions, and yet the beer company says the idea is a response to a survey of 1,000 employers, 80 percent of whom said applicants need to do more to stand out from other applicants.
"Taste great. Less filling" should give way "Fewer hoops. More hiring."