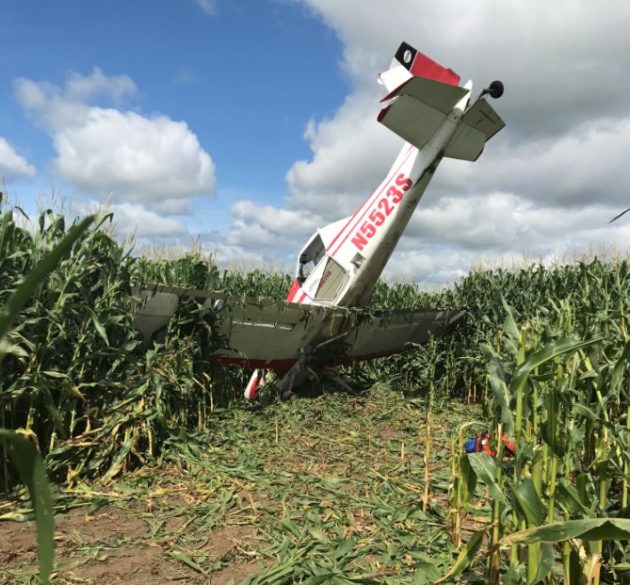 I don't really understand how this happened either. Should've studied physics.
What's certain is that 21-year-old pilot had luck on his side Thursday morning when making an emergency landing with his crop duster north of Watkins, Minn.
Whoever made the call to the Stearns County sheriff must've been a little surprised. They told dispatch there was a plane's tail sticking out of the rows of corn.
Jonathan Aslesen, the pilot, told authorities his engine stalled as he was wrapping up a dusting of the field's crops. He denied medical care.
The plane experienced "light damage," according to the incident report.
Maybe Bob Collins — MPR's in-house flying expert — can explain this once he's back on the blog. But for now, you're stuck with me.
(h/t Paul Tosto)