That band of young people who rolled through Minnesota a few weeks ago on a cross-country bike ride, stopping along the way on their cross-country trip from Baltimore to help people fighting cancer?
They made it to the Pacific Ocean today.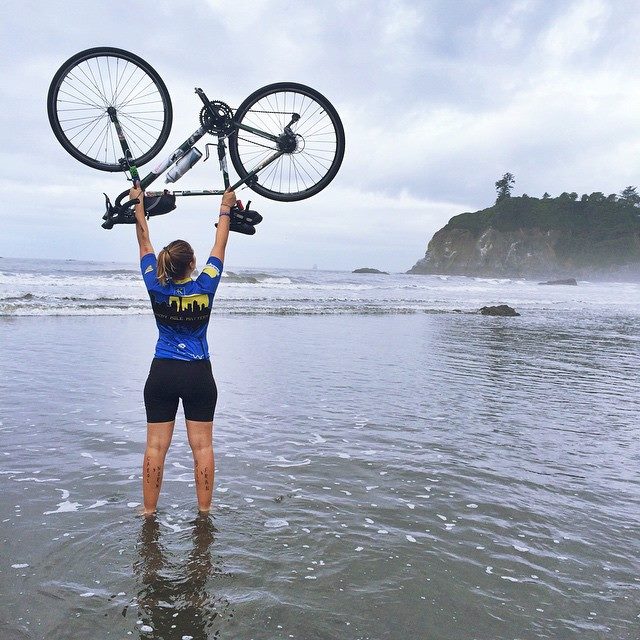 They'll reach their final destination — Seattle — on Saturday, 70 days after they started.
The Baltimore-to-Seattle riders included Maxine Renning, whose story I told in this space last winter.
She had donated her bone marrow to help keep alive Jenna Langer Vancura of New Ulm, Minn. Vancura died in January.
This ride has taught me how important the support systems in your life are. Cancer is a battle not only fought by the patient but also by their friends and family who are the "rocks" to those individuals. A couple days of my ride have been dedicated to the "rocks" of the two amazing women who I am riding in honor of this summer. I know that Jenna and Jean would say that you guys deserve a dedication just as much as they do. I know how much they loved and appreciated you. And your strength, attitude and perseverance inspire me.
Related: Coast to coast for a cause: Father-son duo raises awareness for cerebral palsy by running from Seattle to New York (Worthington Daily Globe)