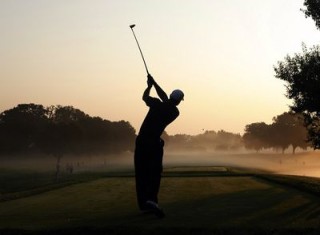 Tiger Woods is back and so are the duffers playing courses in Minnesota, apparently. Coincidence? Probably. But it's indisputable that Woods did for golf in the '90s what President Truman did for the hat. When his career collapsed, so did a lot of golf courses.
Woods is playing golf again and so are Minnesotans on courses in Ramsey County at least, the Star Tribune says.
Total rounds at the county's five courses is up 20 percent from six years ago. It's like old times. The county budget shows the courses received $2.5 million in revenue with $2.1 million in expenses.
Keller, into which the county sunk $12 million in renovations to the course and clubhouse, has a waiting list for membership.
That doesn't mean many of the courses around here are making money, mind you. The average municipal golf course lost an average of $97,000 in 2016.
But play is picking up, particularly at the Goodrich golf course in Maplewood, and it's not because of an increase in golf's base: wealthy white guys.
More southeast Asians are playing the game and supporting the courses, one county official says.
The Strib says a study analyzing the sport's future is due in October so the county will be ready if its decline returns.