We're not particularly surprised that a Wisconsin company has given a gun to each employee for Christmas. Because, after all, what says "Merry Christmas" more than a gun?
We're surprised that you can make a living making and selling glassware that looks like it's been shot with a bullet.
That's BenShot's business, which Ben Wolfgram started in his garage and has since expanded to a Hortonville, Wis., factory, employing 16 fulltime people.
Give him credit. He figured there was a market for "the mugshot." He was right. Dream big, people.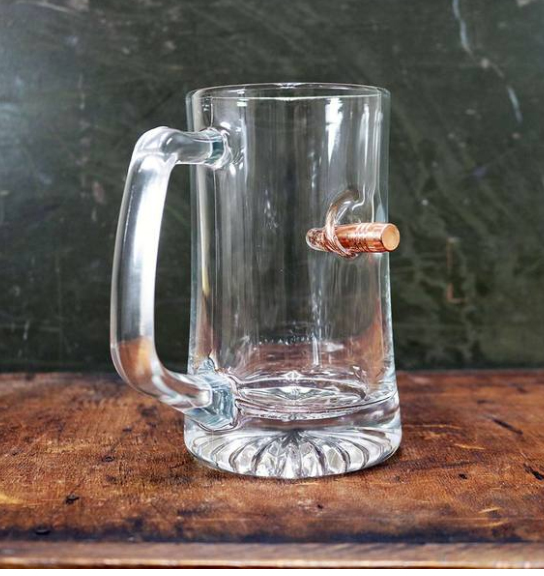 "It makes every drink taste like freedom," the online ad says.
Of course, that's not really what a beer mug would look like after it's been shot, but he's not in the business of creating reality.
The bullet is lead-free, by the way.
Then there's the "shot glass." $15.
As for the guns, the employees are pretty happy about them.
"I've never been a part of anything like this," employee Chelsea Priest, of Green Bay, tells the Appleton Post-Crescent. She says the gun will empower her.
Two employees initially declined the Christmas gift, but changed their mind after taking the required gun safety course.
Wolfgram said he's not worried about workplace violence because he doesn't have many employees and they know each other well.
"For us, now, we have an entire armed staff," he told the paper. "I think that's pretty good."